Nov 23, 2021 05:42 AM Central
Tabitha King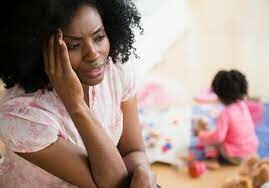 My husband at the time was about to go away to Iraq, and I found out I was pregnant again. I had a panic attack when he was getting ready to leave. I did not know why I was so upset about him leaving,...
Read more...
Nov 22, 2021 06:36 PM Central
Tabitha King
When I had my baby, she was so beautiful and radiant, but because of my stress and anxiety, she leaned further towards her father, and I was still feeling alone.
Read more...